Moving Up - Or At Least Around - in the World
I'm getting more and more serious about making writing my full time career, so I'm taking anything and everything that will help me achieve that dream. Which leads to three big announcements:
My Growing Professional Gamer Status
It was all well and good
writing gaming articles for exposure with DVS
. I really didn't mind at all. I got a load of worthwhile experience and I came out the other end feeling like I got significantly better at writing journalism. I went from every article I wrote having problems - passive voice, high Flesch-Kincaid reading scores (meaning my writing was too complicated), not enough transitions - to almost every first draft being in the green light with all these things. My writing was trained over time to be better just with simple practice.
But times change and exposure and experience wasn't enough anymore. I need more writing side gigs that actually pay. I'm still recovering from unemployment and struggling to put anything into savings.
And then along came SipReadRepeat, a blessing from out of nowhere. I was contacted by a local colleague of mine from my writers guild who used to be an editor for DVS and is now working with Sip. He approached me about a paid writing opportunity, and I was like, hell to the yes. Sign me up!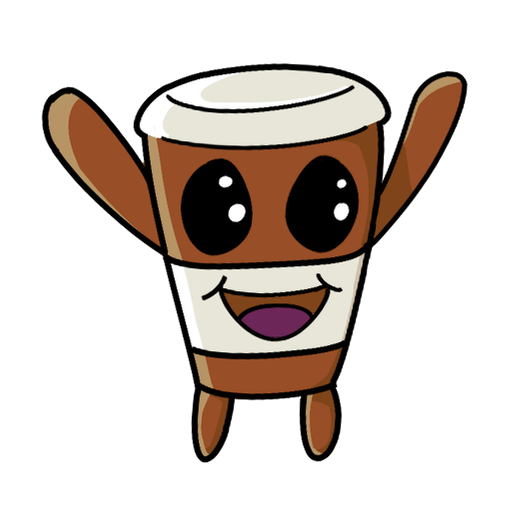 The logo for SipReadRepeat. It's coffee!
At the moment the monetary perks are pretty slim (but hey, better than the last gig and better than Medium crumbs), but the gaming perks are even better. I got 4 free review codes in 2 weeks. Almost more games than I can handle! And already more games than I got with the other site.
SipReadRepeat mostly focuses on indies, and I'm mostly focusing on reviews. You might see me do a top 10 or something now and then, but I want to mostly focus on reviews. I enjoy analyzing stories and details, not only because I legit just like it, but I find it a good exercise for studying how other people tell stories so I can apply the techniques to my own.
You can check out my profile on Sip
here
and see the two reviews I've already done. More are on the way!
Writing on Medium for Crumbs
I was recently introduced to how Medium actually works by
my good friend, Josh
. It's basically a multi-person blog where you can post anything you want, really. But what makes Medium unique - and a great platform to get into - is that you can submit your blogs to "publications," which I'm going to compare to facebook groups or pages. People follow these publications, giving you an audience that is more likely to read your stuff. If you're polite and have a great idea, these publications will let you post to their page.
Curiosity
so kindly accepted me as a writer and I currently have 2 posts in their publication. They still have to approve my submissions (one has been rejected so far, boo), but it's something.
Medium also has its own partnership program, that is, a way to get paid for your writing. Depending on how many people view your post (and more importantly, how many people actually stay on the page long enough to read it) determines how much money you make on your post. It's nothing miraculous, believe me. I heard from Josh that he's gotten $5 from one of his posts. Myself, my record for one post is 30 cents so far. But as I get more used to the platform, get into more publications, and develop my marketing strategy, I hope to make Medium a decent side-gig.
My strategy, for the moment, is to "import" my stories. Firstly, I post them on my blog (for you loyal readers to see first), and then I import the post into Medium. When you do this, a link generates at the end of the post saying something like "originally published on www.danalockhart.com on [this date]."
I like this for three reasons. One, it easily directs new readers to my website, where they will then hopefully see my other works (my novel and my gaming articles). Two, it more firmly stamps a copyright on my posts. Of course, you retain the rights to anything you publish on Medium, but it never hurts to have a little extra coverage. And thirdly, if Medium ever shuts down without warning, I'll still have copies of my posts on my own website to submit elsewhere.
Getting a Promotion - Sort Of
Since June 2019, I've been the acting (or interim) president of the Hannibal Writers Guild. The spot was vacated when I was the elected VP, so the job fell to me to keep the young guild going. It was difficult due to losing the secretary/treasurer at the same time, too, leaving me as the only officer, but I accepted the role wholeheartedly. After all, I wasn't going to be blamed for the organization to die, no sir. If anything, I was going to make it thrive.
Did you know I made the HWG logo? I did!
I was already doing a lot as a vice president to manage the guild. My hands were in marketing, document handling and creation, and being a leader in general. Really the only thing I didn't have my hand in was finding speakers to talk at the meetings; that had been all handled by the president. For good reason; despite my lucrative advances in getting out of my shell over the past couple years, I was still an awkward introvert on the inside. Approaching people I barely know to do a favor for me? Preposterous.
But I pushed through it, and more than that, I succeeded. We went from having 4 regulars to our meetings to 8. That might not sound like a lot, but it's technically double, and a pretty great group of people for discussion and feedback. Not too big, not too small. I've even been hosting weekly NaNoWriMo write-ins this month, thinking that maybe like 3 people (including me) would show up to them. No! There's been an average of 6 people at every write-in so far, regulars and newbies alike.
With a decent number of members, it was time to try and fill in the other open officer positions. My title became official at this month's meeting. I am now the president of the Hannibal Writers Guild. Which sounds pretty cool when you don't look too closely at the numbers. Hannibal, Missouri - America's hometown, the inspiration of the famous author Mark Twain, a place where stories are born.
In short, I've got a lot more on my plate than the recent past. But hopefully, one or more of these things will pay off in the near future.
The writing journey has only just begun.
-Dana Lockhart